Are you a makeup lover? Are you struggling to find some good gift sets for Christmas? Well you are definitely in the right place! If any of you love make up like I do then you would have done what I did and searched high and low for gift sets.
Below I am going to list some sets that caught my eye and I may have even asked for myself.
Jouer Cosmetics Highlighter Trio Set 1
As the name suggests this gift set comes with 3 travel size Jouer highlighters:
Citrine (shimmering gold),
Topaz (shimmering peachy gold) and
Rose Quartz (shimmering champagne pink). I have heard a lot of good things about these highlighters and have always wanted to try them. The set retails for £35 which I think is quite reasonable as Jouer is a high end brand and 1 full size highlighter is £19. You can buy this on BeautyBay here.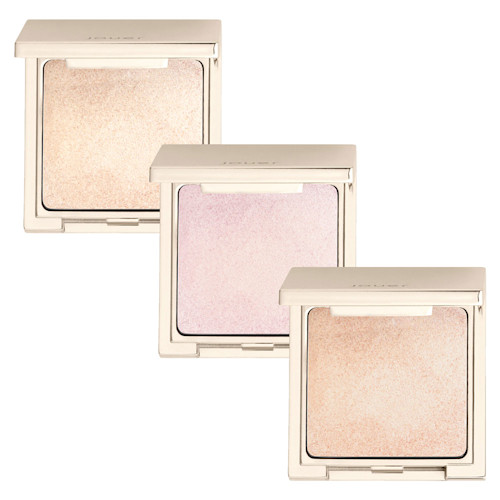 Cover FX Illuminating Prime & Set Kit
This is another travel size set as it is a high end brand, but I think this deal is really good considering what is included. You get the
Illuminating Primer,
Custom Enhancer Drops in the shade Moonlight and the
Illuminating Setting Spray. If you love to glow you will love this gift set! I also think travel sized products are a good way to try out brands that you are not sure whether to splash your cash on. This set only costs £22 and you can find it on BeautyBay here.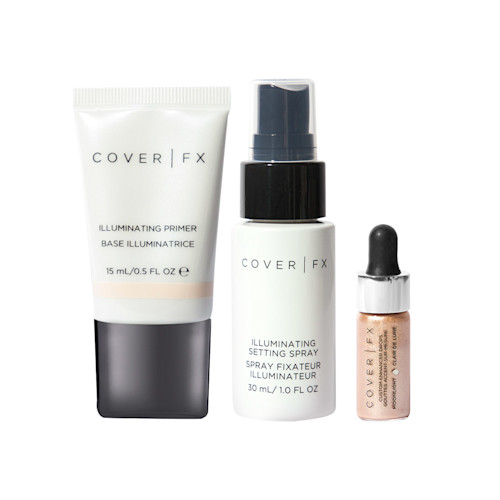 Smashbox Try It Kit: Bestsellers
I have never personally tried Smashbox products but again I would love to try it and I think this is a really good way to try them. They have put all of the best seller products into travel size form and put them into a gift set for you to try out! It includes: Photo Finish Foundation Primer, Be Legendary Cream Lipstick in shade Primrose, 24 Hour Shadow Primer,
Always Sharp Waterproof Kohl Liner in Raven and
Full Exposure Mascara. I think they are most famous for their primers? Or at least that's the first product I heard about from Smashbox. This gift set costs £22 and you get 5 travel size products, you can buy this from Boots
here
.
Benefit Work kit, girl! Work-day essentials makeup kit
I don't know about you but I love Benefit makeup! It is such a good brand and they do a few of these makeup kits but this one is by far my favourite. It includes:
the POREfessional pore primer, the
roller lash super-curling mascara in black,
the
hoola matte powder bronzer, the
benetint rose-tinted lip & cheek stain and the cute makeup bag. For £27.50 I think that is definitely worth the price considering what you get in the set and it includes the makeup bag. However, at the moment it is on sale on the Debenhams website for £24.75 which you can buy from here.
Makeup Revolution Ult
imate Pro Collection 2017
Obviously I was going to find one that was Makeup Revolution, I couldn't resist. But seriously for the price, this would make such a good gift for someone. This includes: a c
ontour kit, a duo baked highlighter, an eyebrow kit, an eye primer, a lip palette, the pro HD eye brush, the pro HD flat contour brush, the pro HD flat eye brush,
and the Revolution Redemption Palette. You get makeup and a few brushes as well which is really good, if you are a fan of Makeup Revolution then you will really enjoy this gift set. It retails for £35 but it's on sale for £25 at the moment, you can buy this from Superdrug
here
.
Clinique - 'Pop Til You Drop' lipstick Christmas gift set
For the last one I thought I would show you this, it is a gift set including 4 lipsticks by Clinique in the
shades:
blushing pop,
peppermint pop,
punch pop and raspberry
pop. I think the colours look stunning! This would make cute gift set for someone

who loves their lipsticks and are open to wearing different colours. This retails for £25 but is currently on sale on the Debenhams website for £22.50 which you can buy

here

.
So that was a makeup gift set guide,
I hope you saw some gift sets that you liked!
Thank you so much
for reading,